The design and construction of the interior of Tan Phuoc Khanh Villa in 2023.
Service: Full interior design and construction.
Thiết kế và thi công Biệt thự Tân Phước Khánh là một trong những dự án trọng điểm của B.O.D trong giữa năm 2023. Với quy mô 5 phòng ngủ và tổng diện tích sàn gần 400m2, không gian nội thất được thiết kế hiện đại theo yêu cầu của gia chủ. 
Luxurious, modern living room space.
Opening the project of designing and constructing the interior of Tan Phuoc Khanh Villa with a living room space that is simple yet distinctly modern. Differing from traditional partition walls, the living room and kitchen are seamlessly connected and subtly adorned by the dining area, creating a spacious and airy atmosphere. The living room cabinet is designed with simplicity, featuring two sides with a dramatic ceiling, incorporating dark-toned glass-door cabinets to showcase the homeowner's wine collection. At the same time, the TV wall is adorned with luxurious Marble stone, and the columns are covered with laminate to accentuate a harmonious material consistency throughout the space.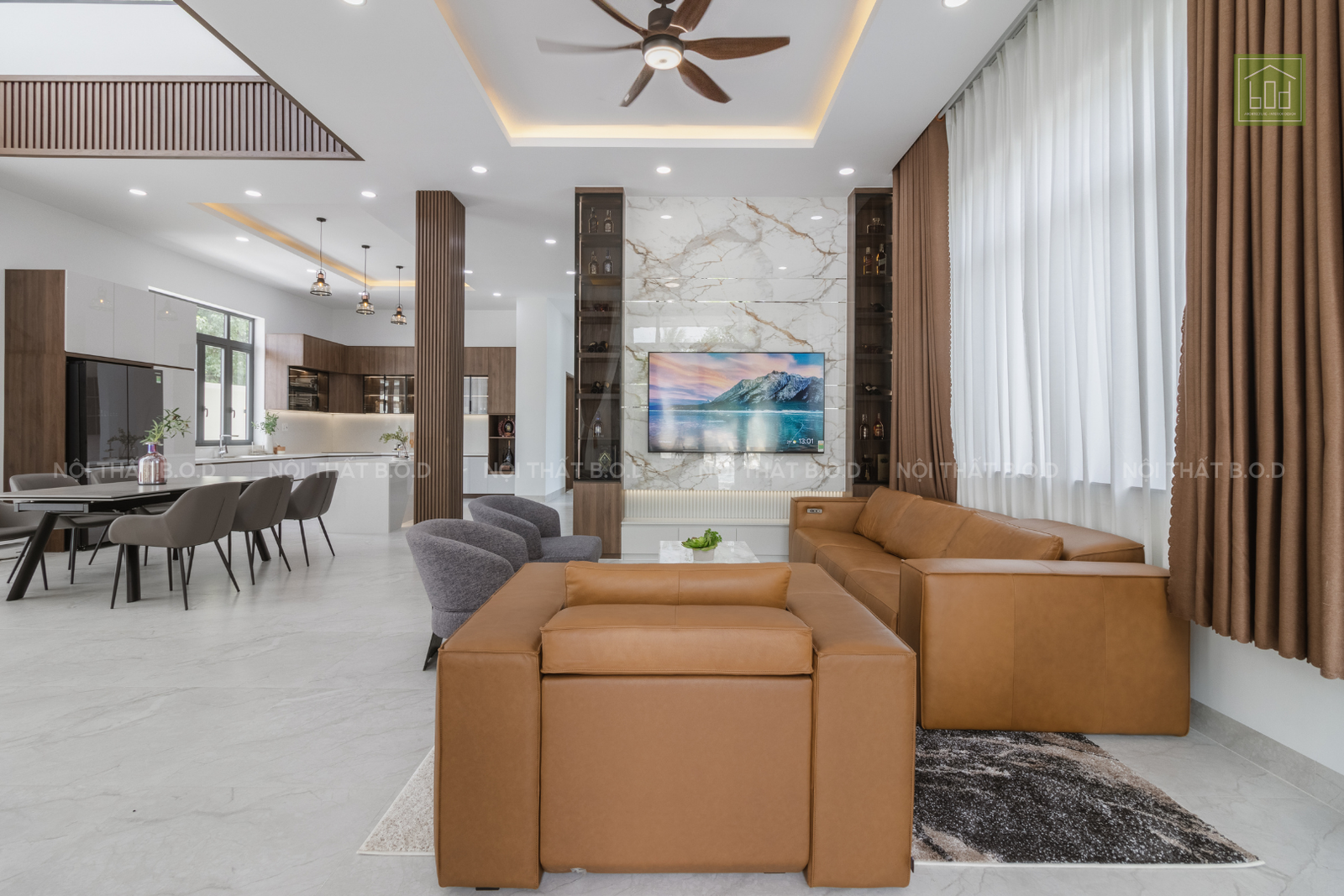 A simple yet fully functional kitchen space.
The kitchen area is designed with simplicity while ensuring all necessary functionalities. The bright white tones combined with wood colors create a cozy atmosphere for the kitchen and spread warmth throughout the entire house. The L-shaped kitchen system with an elegant glass upper cabinet combined with a lower cabinet featuring glossy Acrylic-covered wood is currently a trending design. A beautiful kitchen space is not only aesthetically pleasing but also functional in its use. Despite the simple design, the kitchen system still includes various areas such as dry storage cabinets, refrigerator cabinets, microwave cabinets, and a kitchen island.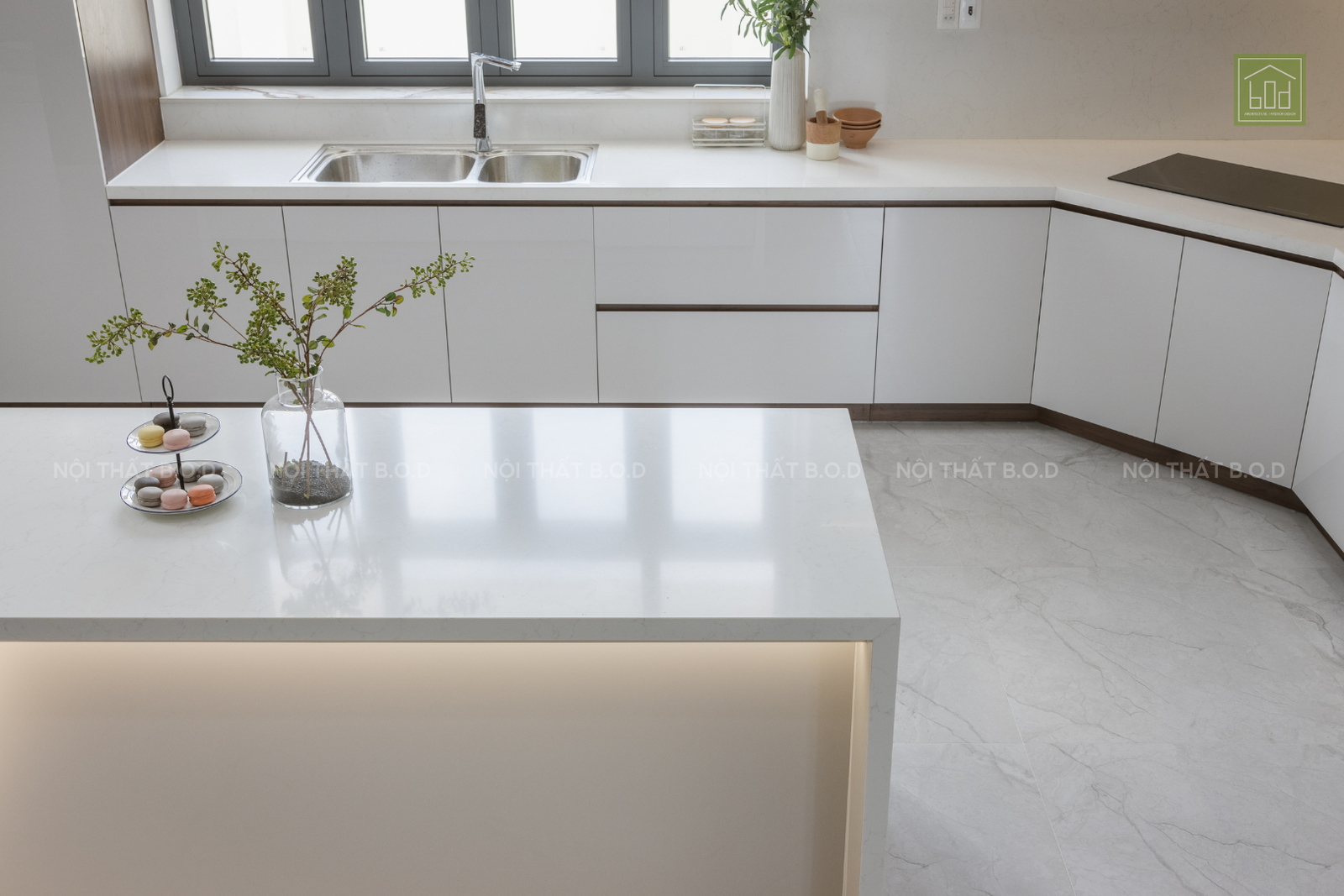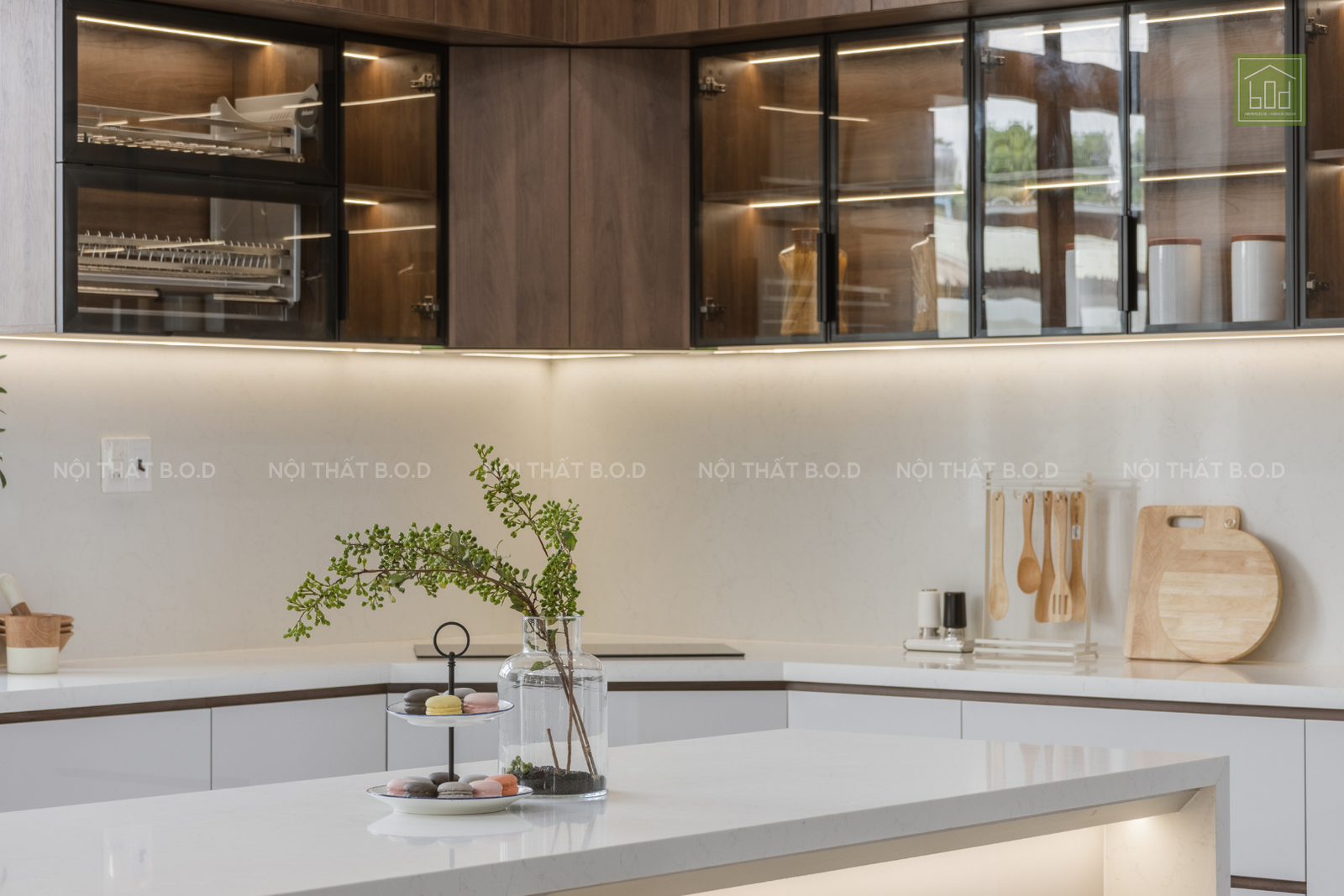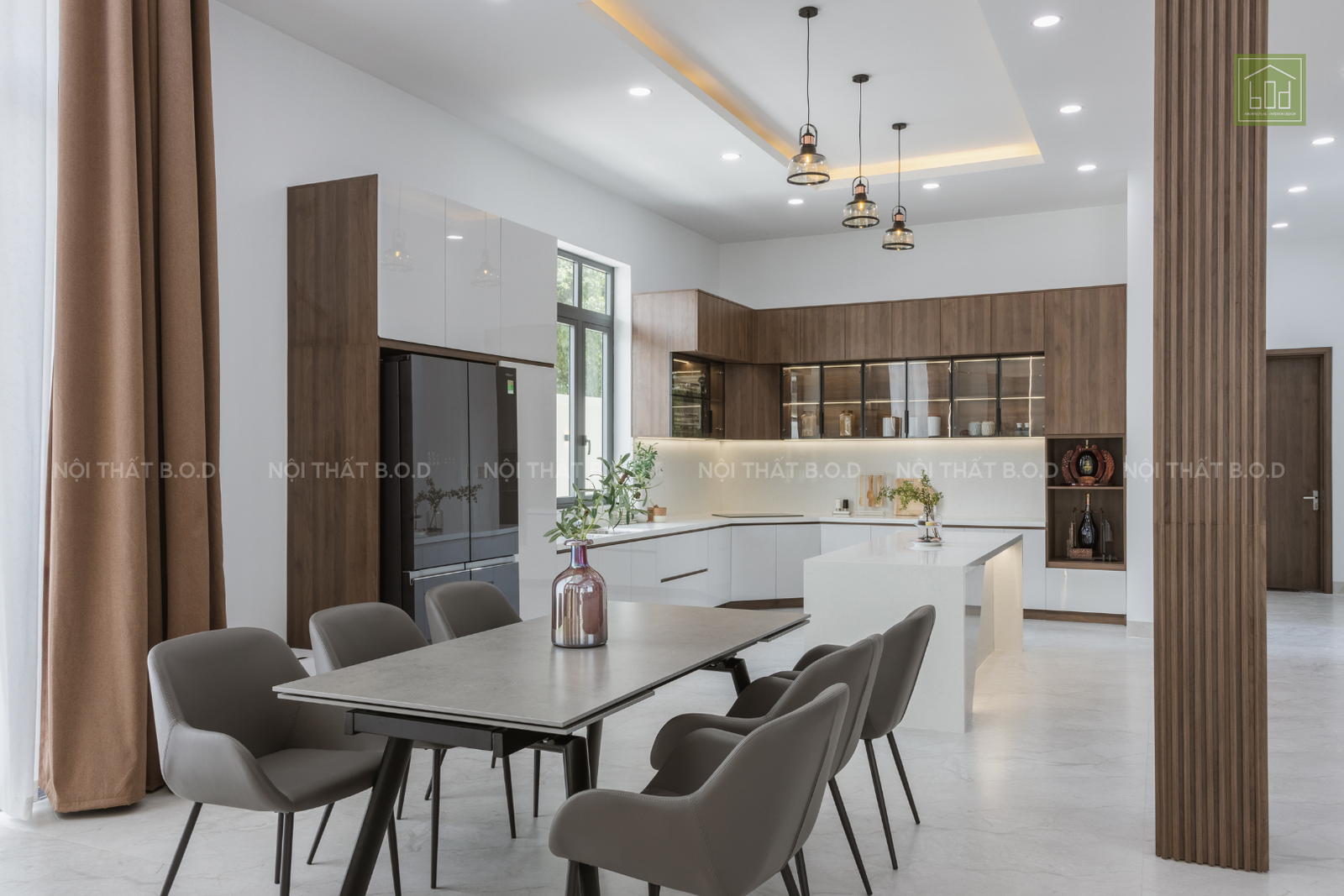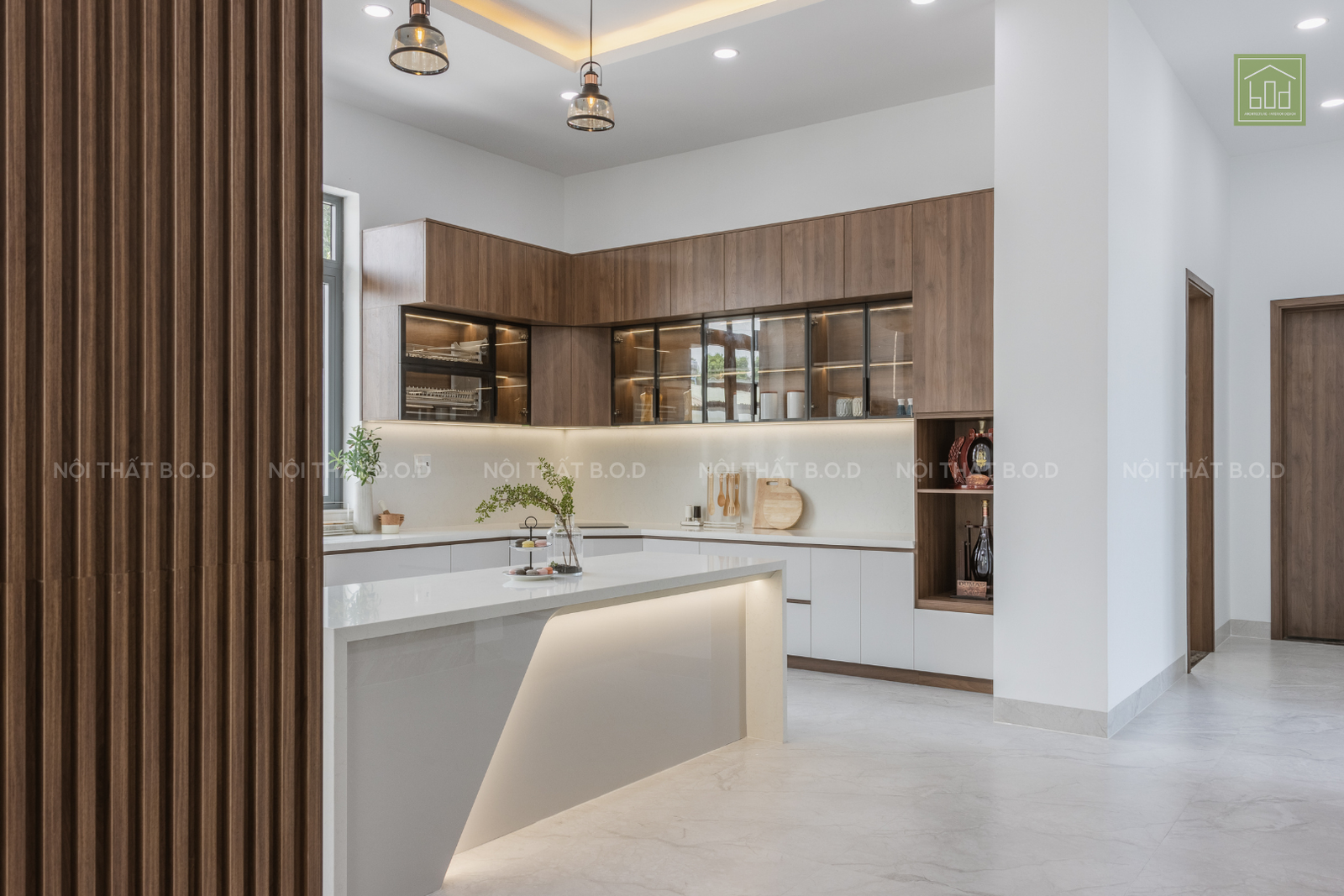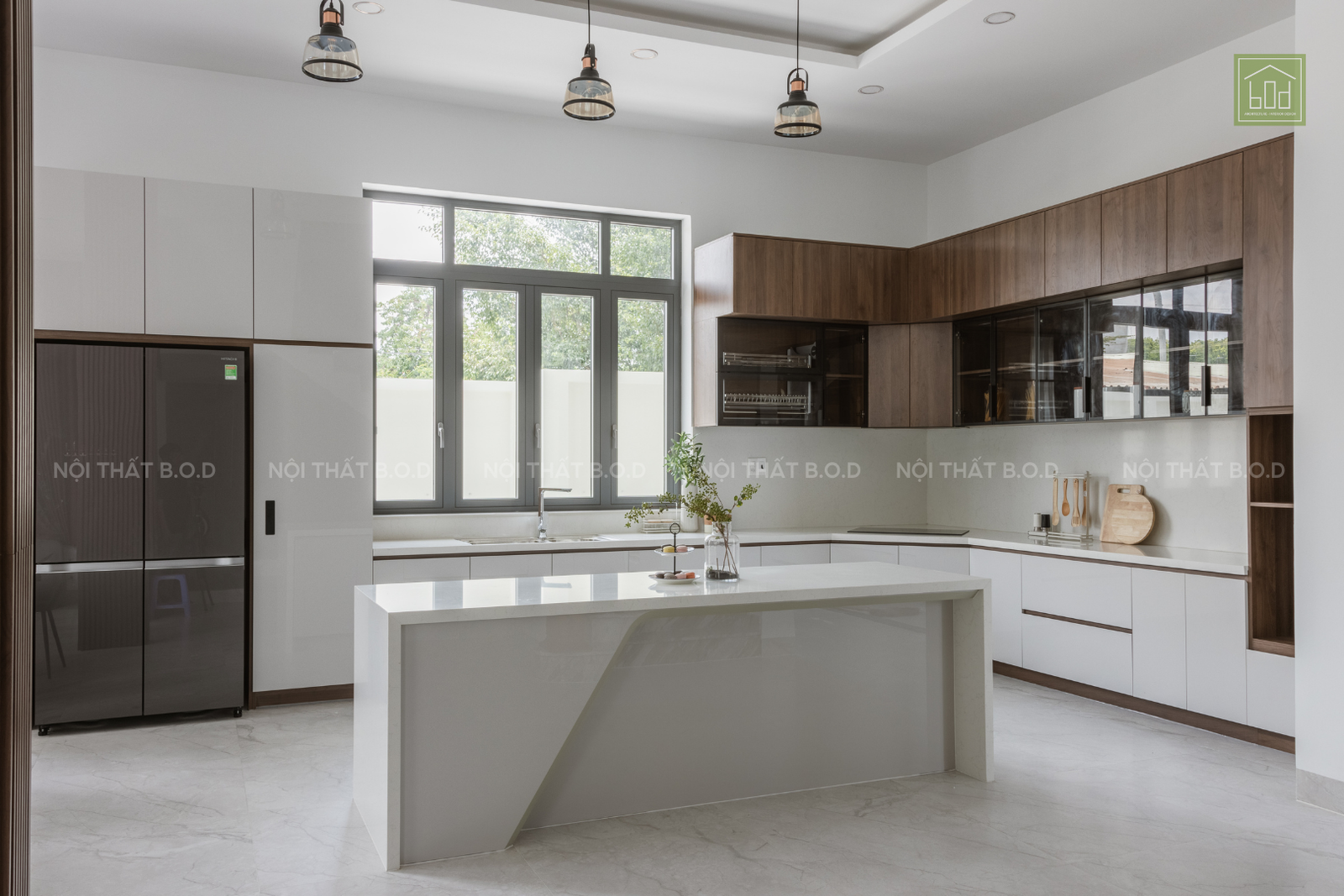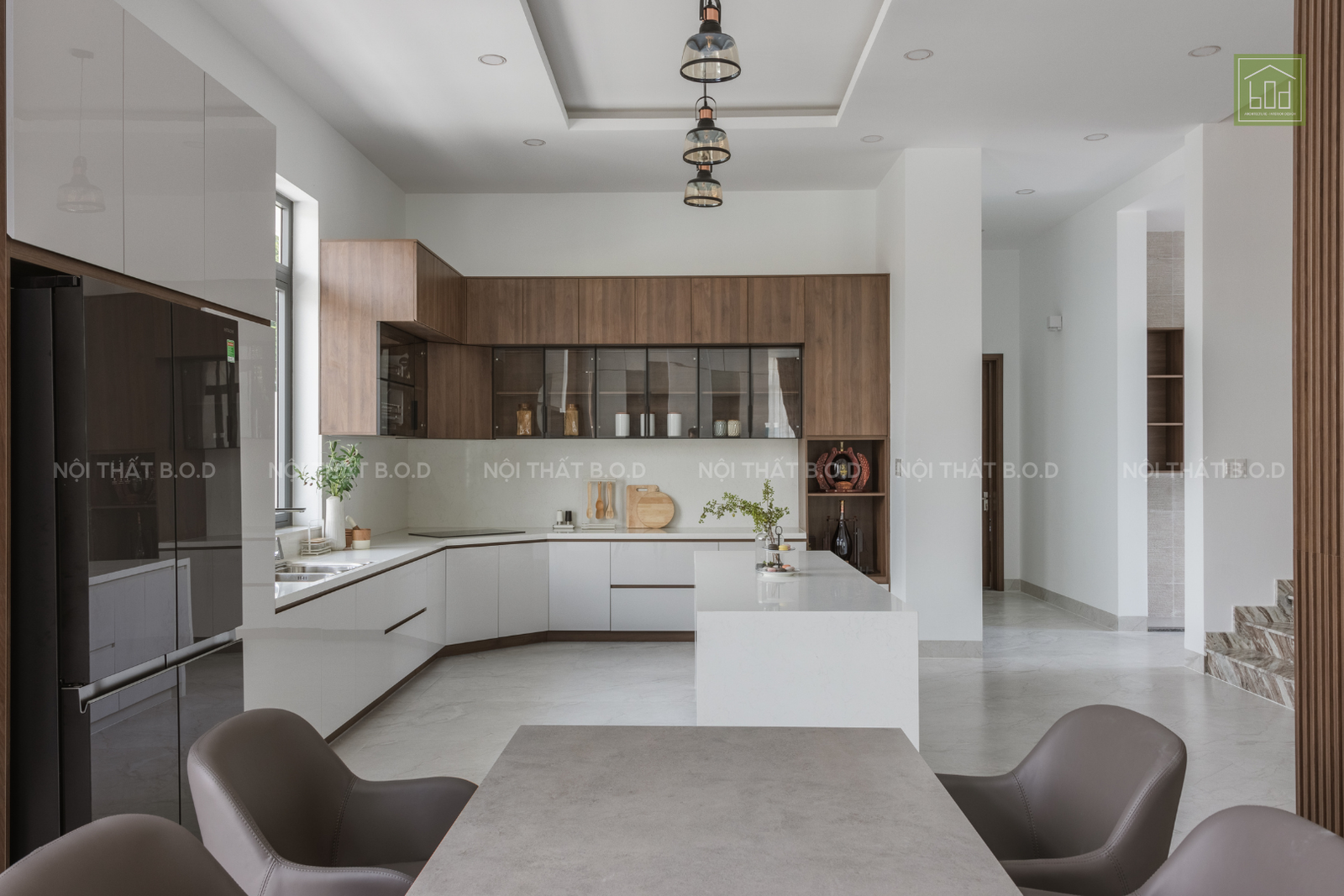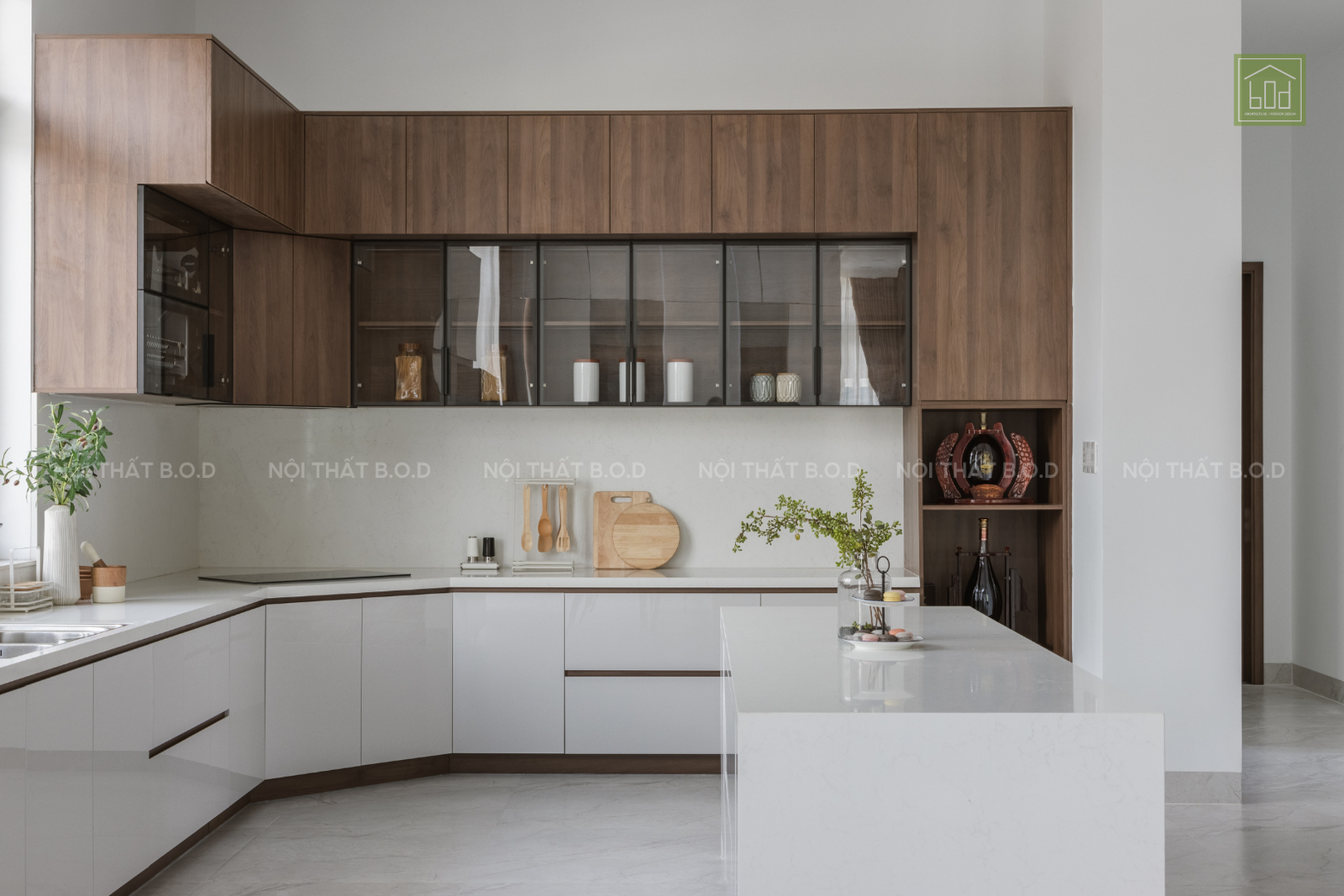 Personalized bedroom spaces.
With the project of designing and constructing the interior of Tan Phuoc Khanh Villa, each bedroom space follows a unique design style with different color schemes to suit the preferences of each family member. However, despite the variations in design, they all maintain a cohesive modern style that aligns with the overall theme of the entire house.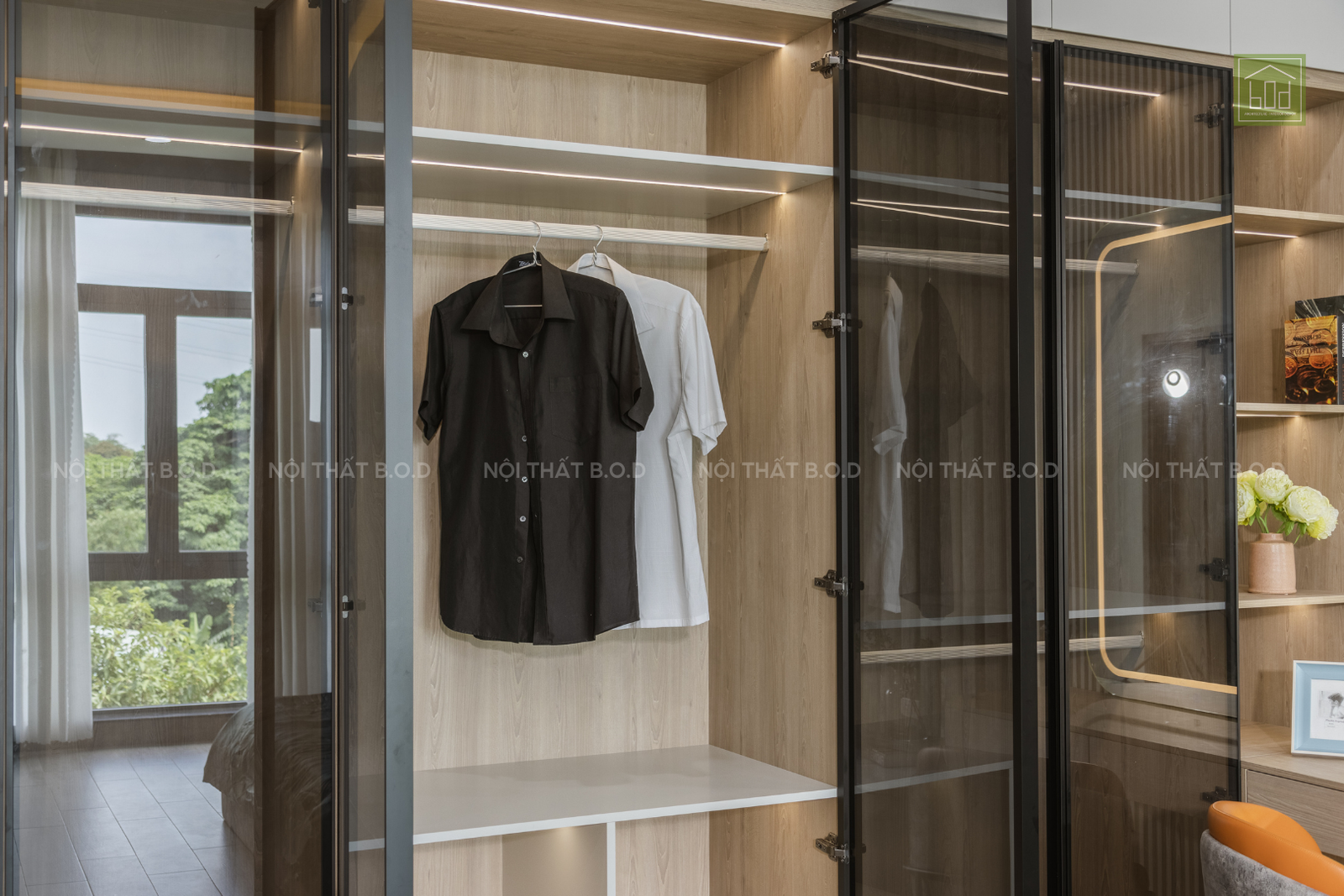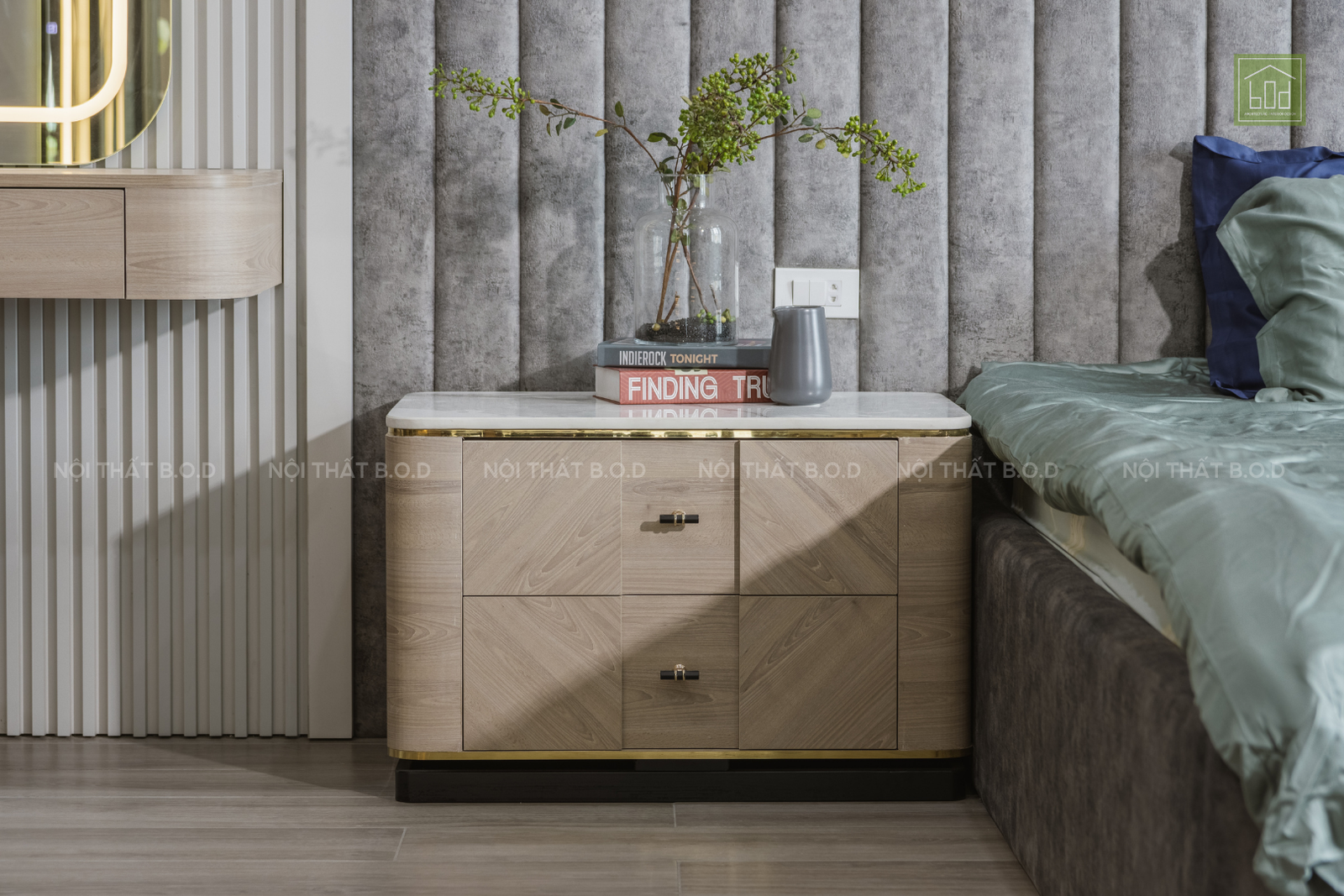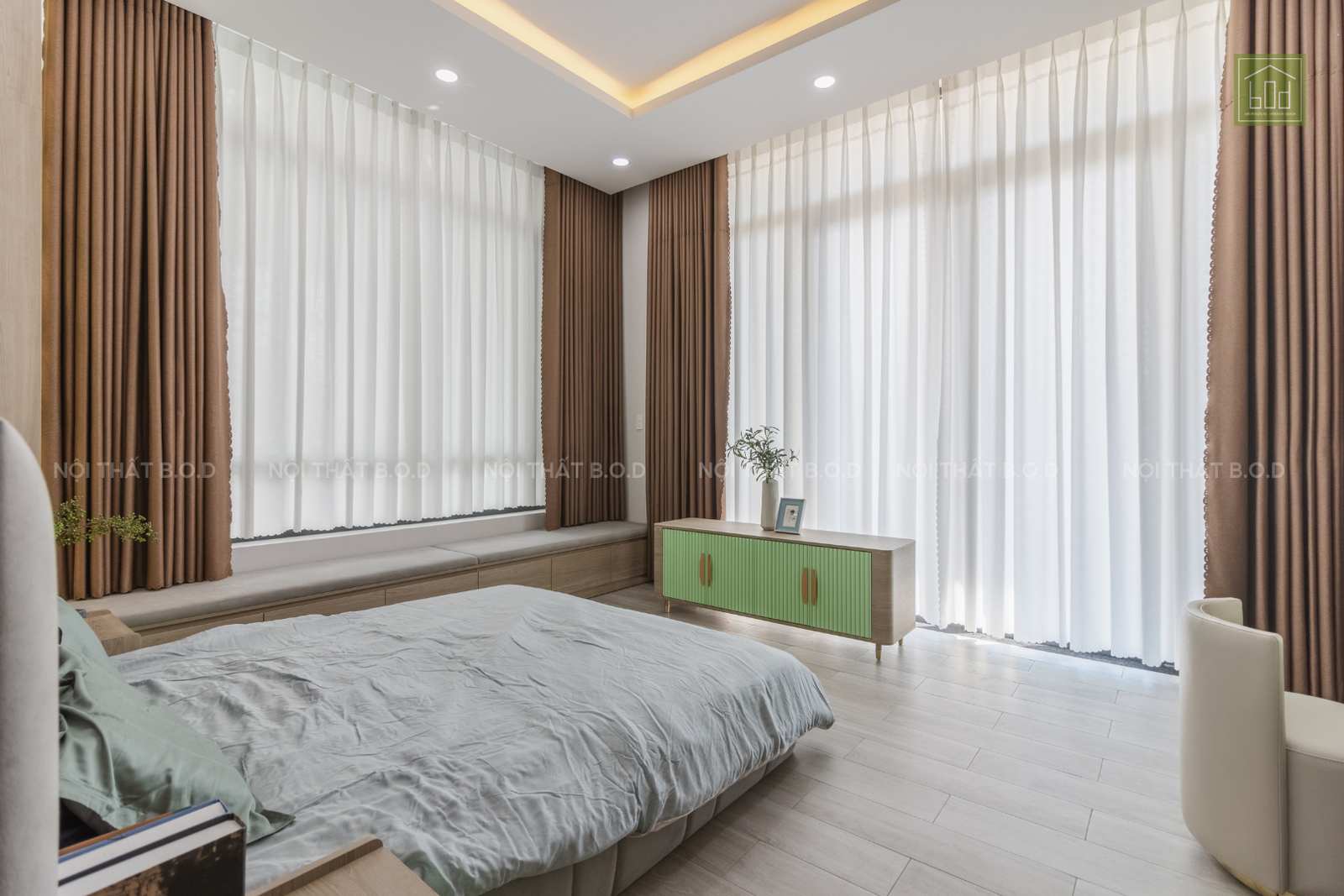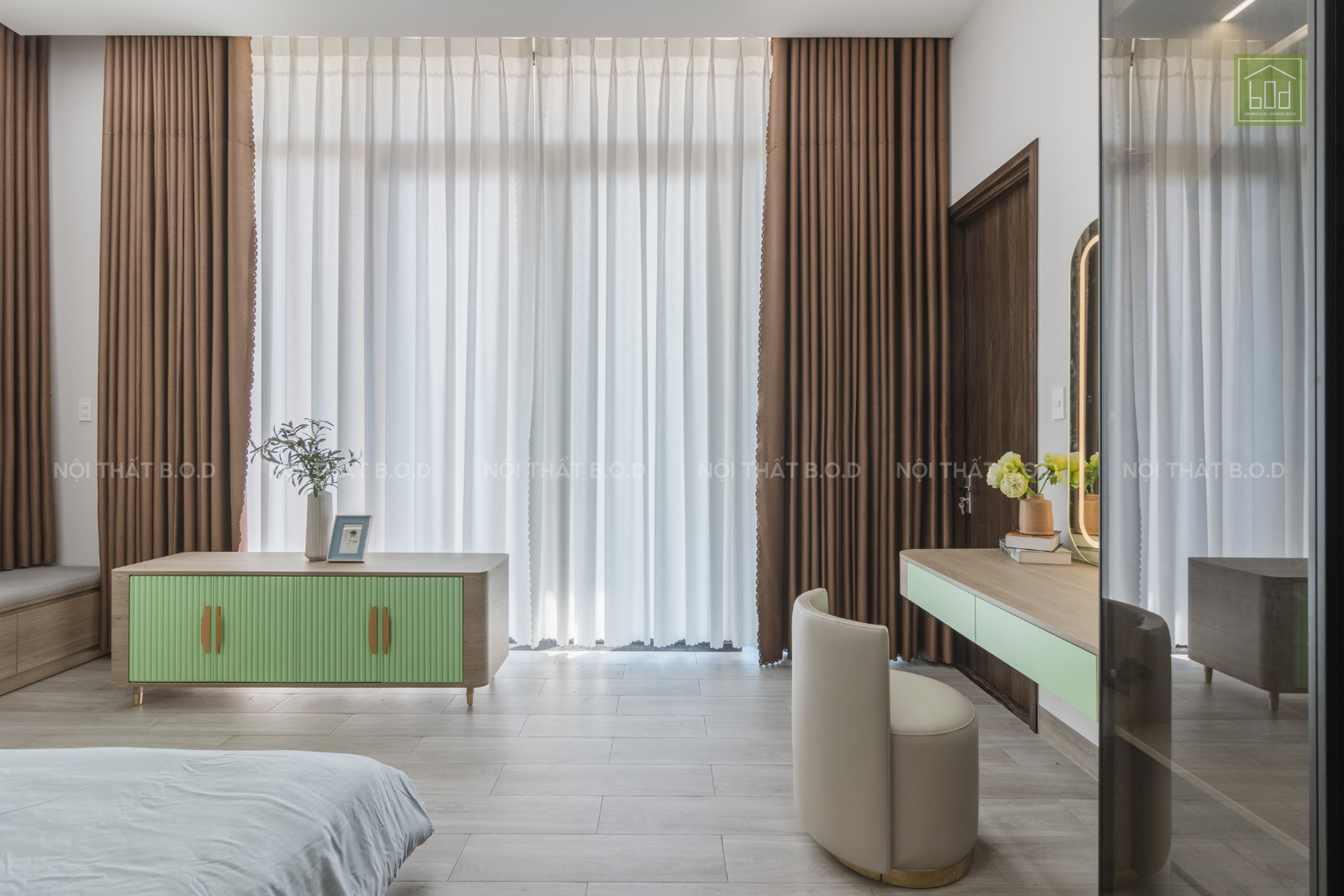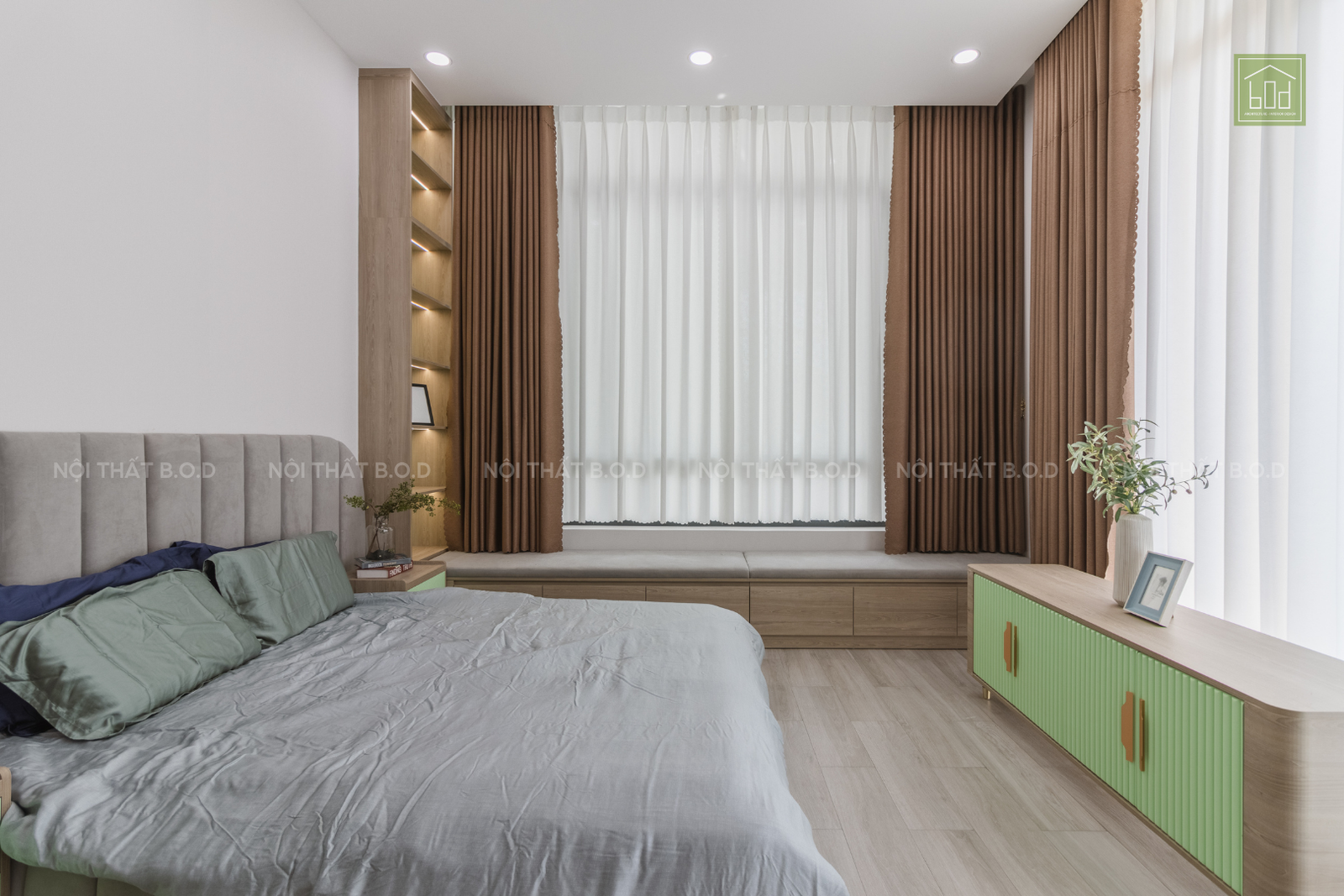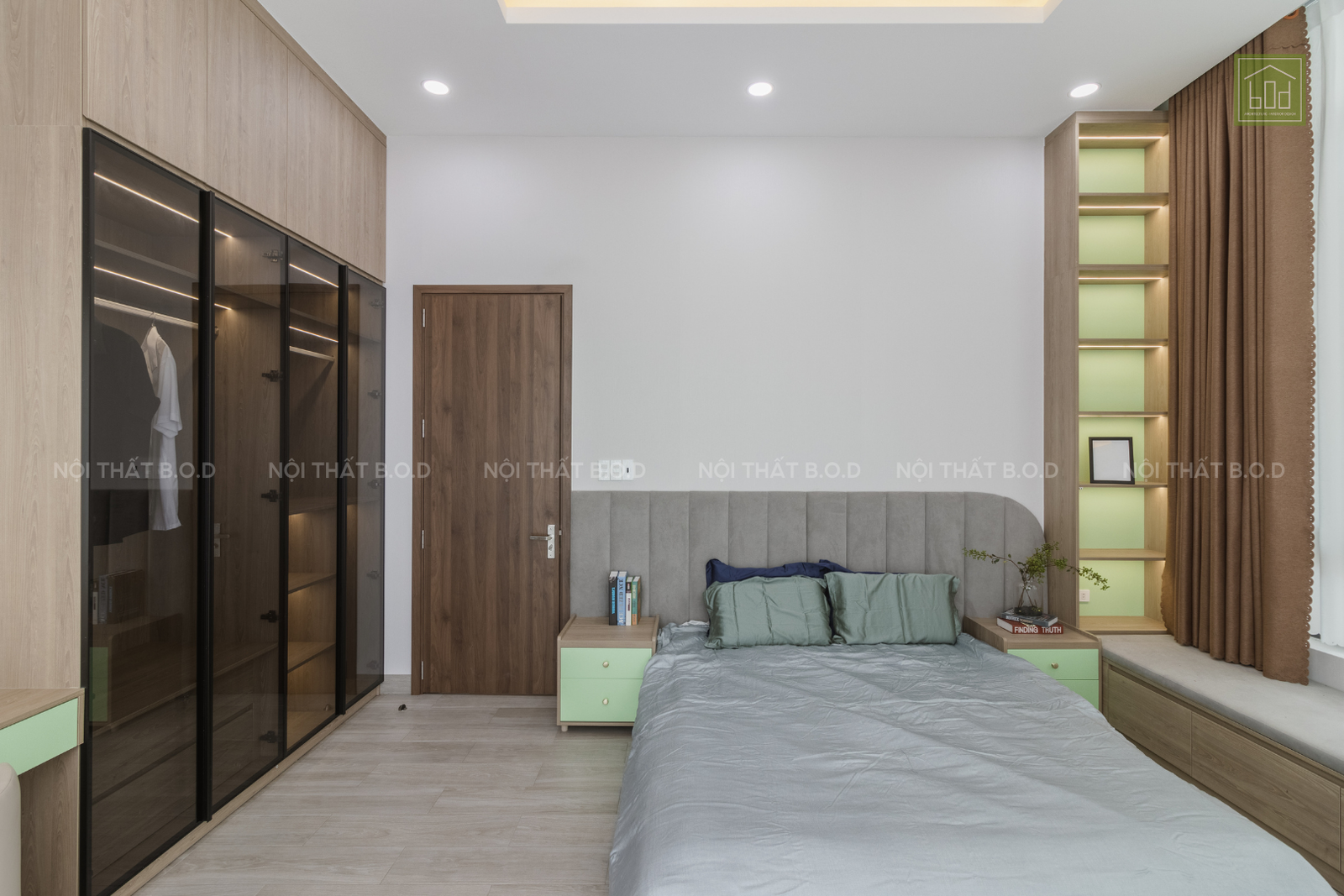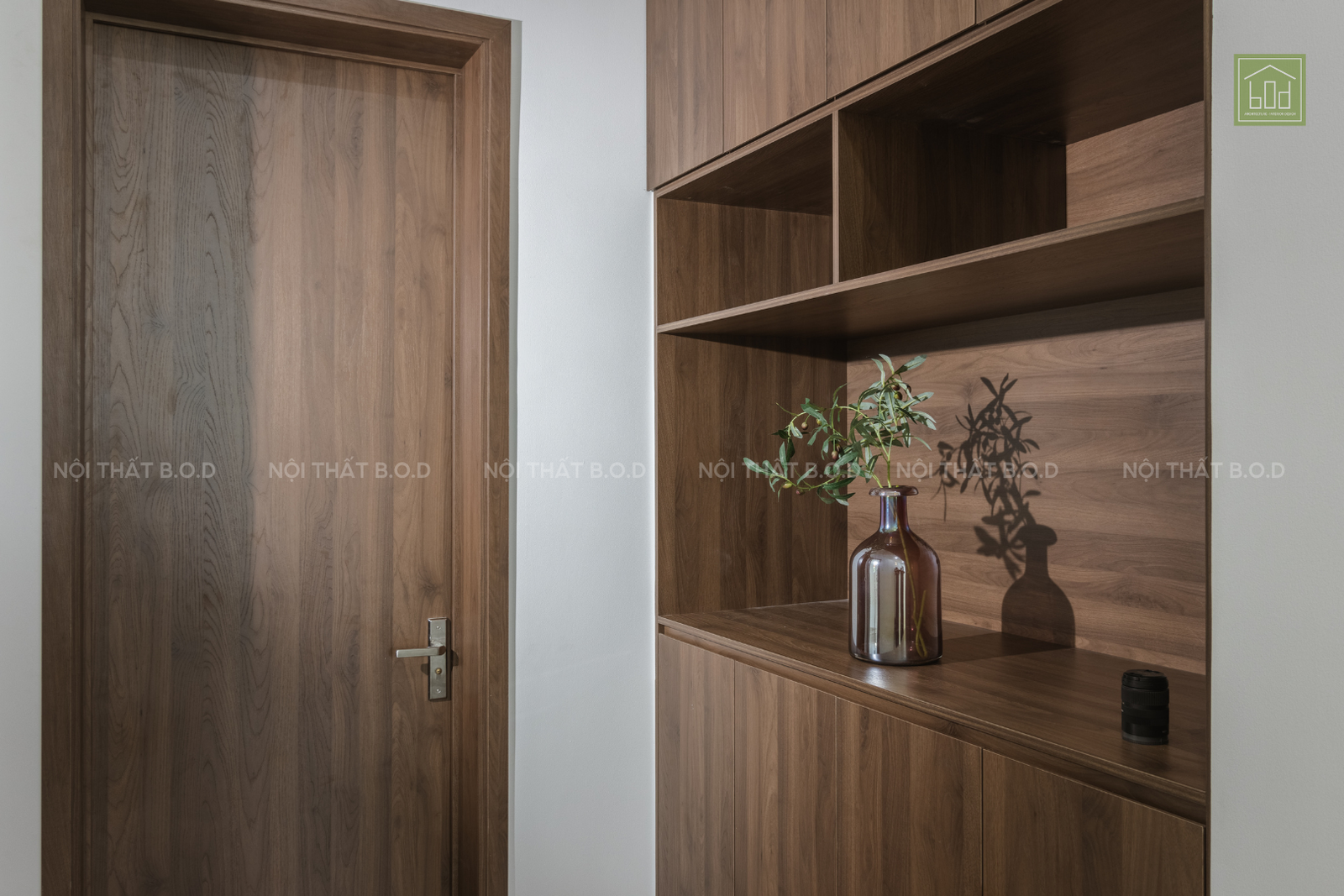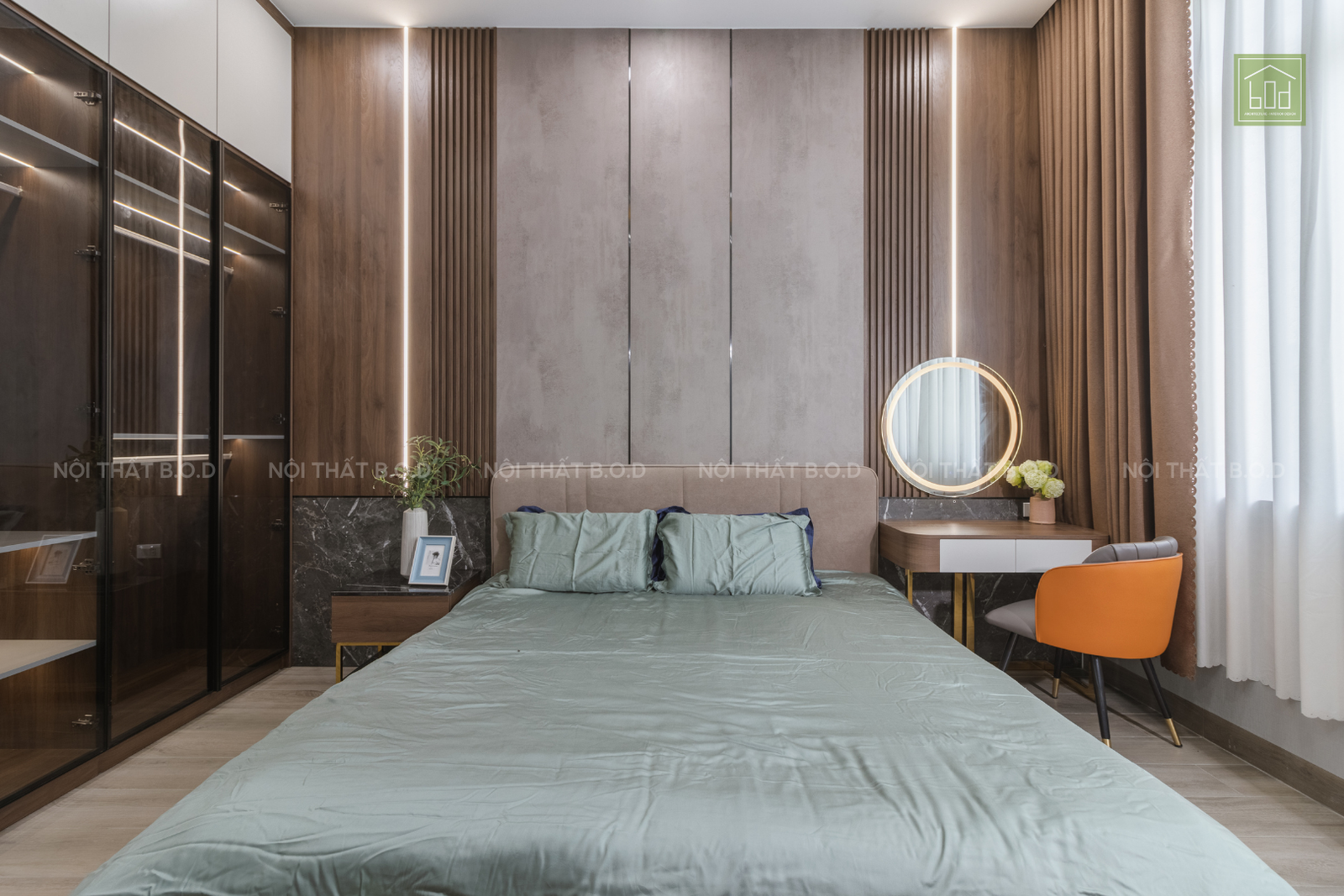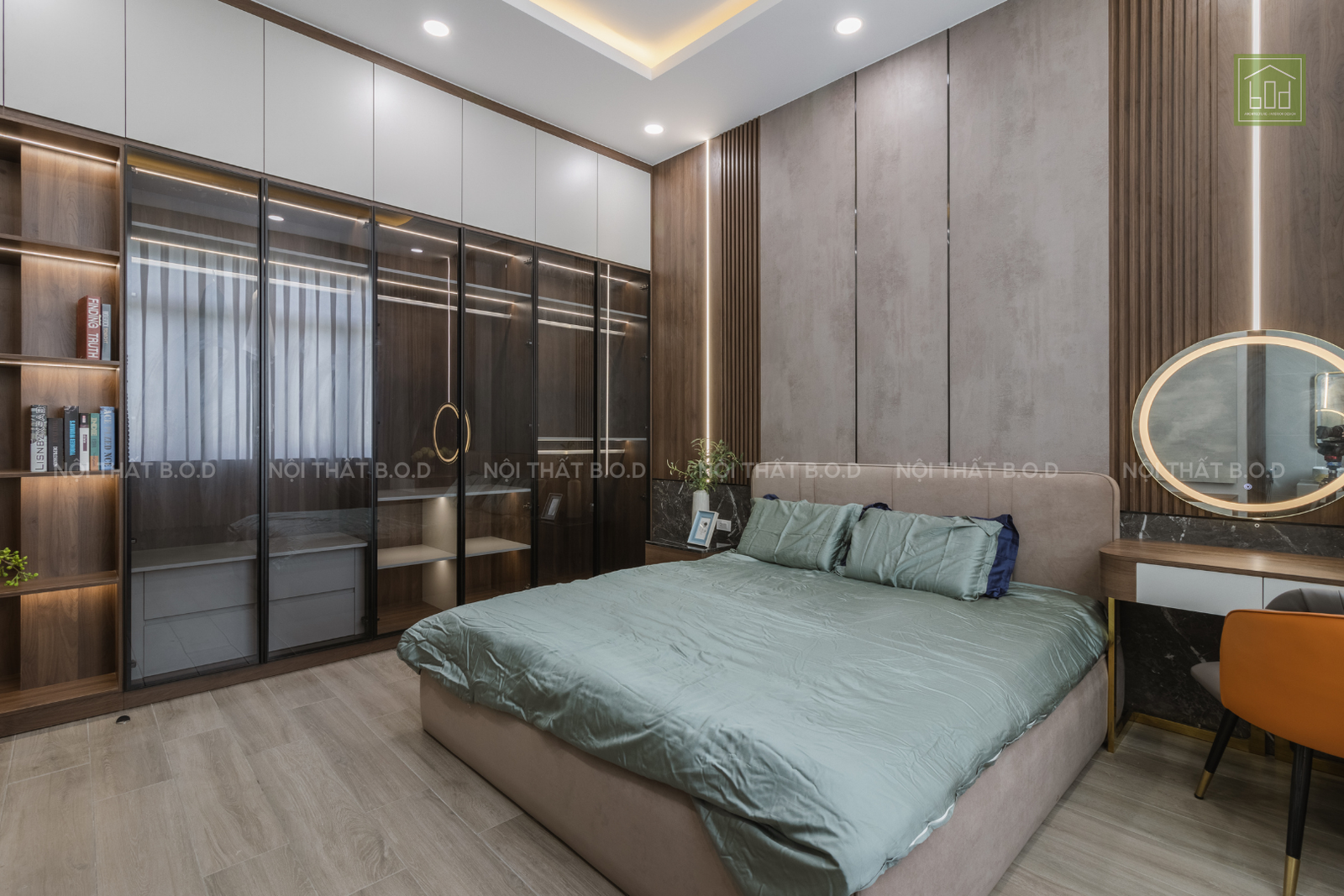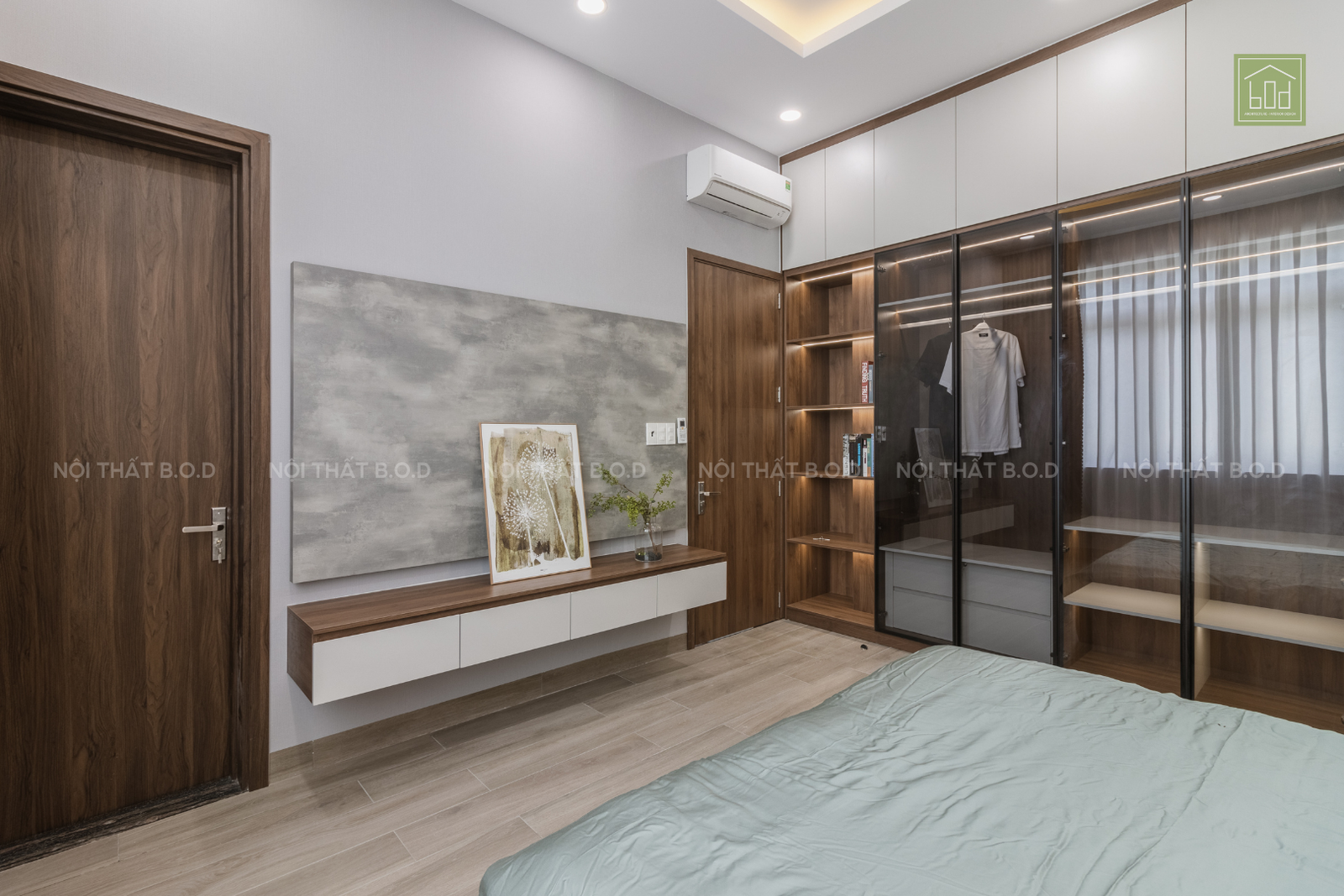 The reasons why the homeowner trusts B.O.D for the design and construction of the interior of Tan Phuoc Khanh Villa.
During the design and construction process of Tan Phuoc Khanh Villa's interior, the primary factors contributing to the luxurious and standout appearance of the project are the professionalism and experience of B.O.D's team of architects and construction personnel.
Furthermore, B.O.D has continuously strived to enhance its working processes and has received positive feedback from customers and partners:
Professional and rigorous working process.

Enthusiastic team of employees.

Elegant and luxurious furniture design.

High-quality materials, with a 100% commitment to durable An Cuong wood veneer.

The construction progress is in accordance with the commitment, ensuring that the project achieves high-quality, aesthetic results.

Reasonable package pricing.

The package includes a warranty and various benefits.
The positive feedback from customers after each project is a significant motivation for B.O.D to explore, innovate, and come up with design ideas to make subsequent projects even more perfect and impressive.
Conclusion
The luxurious and impressive design and construction of Tan Phuoc Khanh Villa's interior are undoubtedly excellent ideas for customers to refer to and develop design plans for their projects. However, for customers with limited experience in interior construction, it is advisable to choose a reputable contracting unit for the project. If you would like to explore more of B.O.D's construction projects, please contact B.O.D for free consultation, measurement, and a quote tailored to your budget.